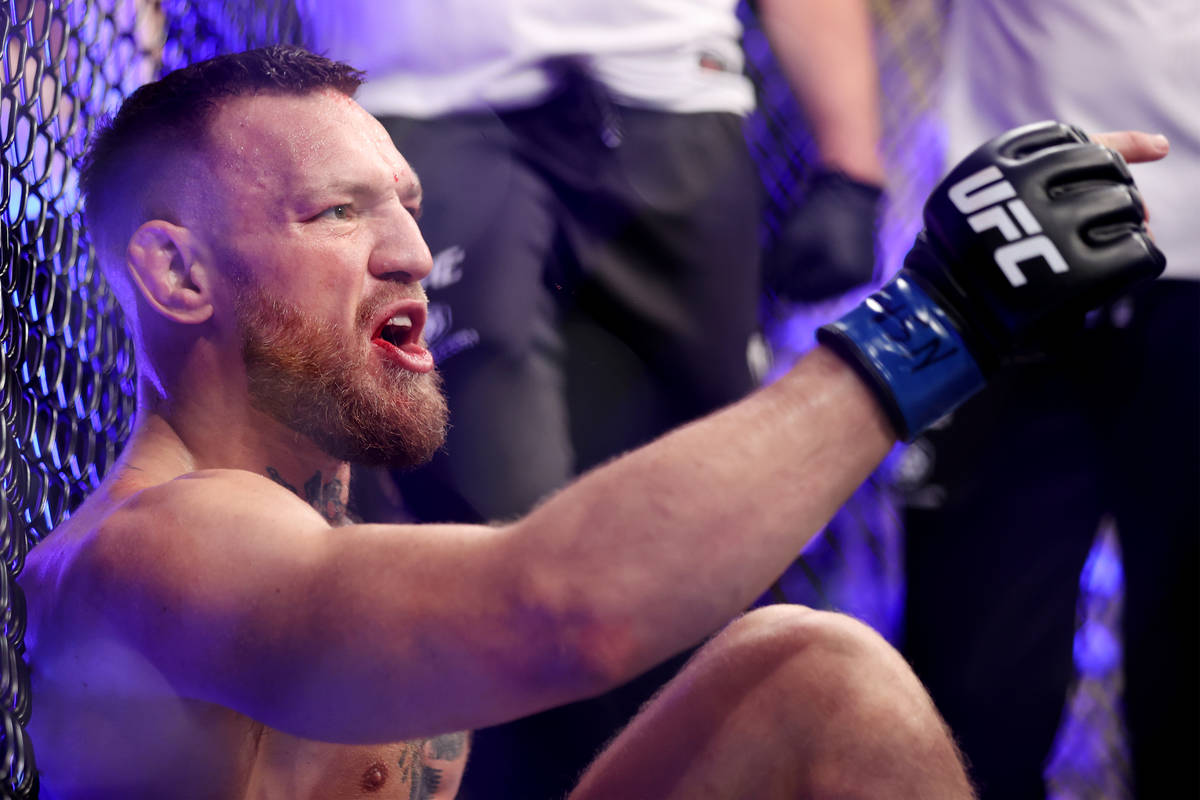 The great boxing Champ Marvin Hagler once said "It's tough to get out of bed to do roadwork at 5 A.M. when you've been sleeping in silk pajamas." This has been true of many boxers and most recently could be used when talking about the highest paid athlete in the world, former two division UFC Champion, Conor McGregor. McGregor has done a lot for the sport of MMA getting more casual fans involved in the sport and boosting the sports profile, but what's next for the Irish fighter known as 'The Notorious.'
If you're in the MMA world you definitely watched McGregor lose to Dustin Poirier in July of 2021 at UFC by TKO completing their trilogy. It was McGregor's second consecutive loss to Poirier who is one of the best lightweights on the UFC roster. McGregor looked creepily different when he walked into the press events, the charitable Conor was gone and he was back to slinging insults and barbs at Poirier, even trying to kick Poirier at the weigh-ins.
In a July interview with ESPN's Stephen A. Smith "The only thing that's final in this business is a knockout," he went on to elaborate that "The decisions, the taps, all that s— means nothing to me." Then he goes out and tries to submit Poirier on the ground. Odd choice of words considering that the UFC is a MMA promotion, and a big part of MMA historically has been the submission game. What makes this statement even odder is that McGregor is a Brown belt in Brazilian Jiu-Jitsu under John Kavanagh. This makes one question further, what's next for McGregor.
In 2017 Conor McGregor took a break from his MMA career to focus on boxing Floyd Mayweather. This fight was a good match up with McGregor making a guaranteed 30 million dollar purse. The fight was billed as "The Money Fight"and "The Biggest Fight in Combat Sports History." Mayweather would go on to defeat McGregor in the 10th round by TKO.
This fight made McGregor one of the richest stars in MMA, and made one wonder if McGregor went soft, as he's never been the same since. He's lost three of his last four against tough competition in Poirier and Khabib Nurmagomedov, and he looked really good against a rough looking Donald 'Cowboy' Cerrone. So if he makes a return to the octagon you'd wonder who a good match up would be?
The fight that makes the most sense, is the other trilogy that The UFC has put on the back burner which is McGregor vs Diaz 3. Diaz won their first meeting in 2016 by Submission (Rear-Naked Choke.) McGregor would come out and win the second fight against Diaz by majority decision. Diaz is in a slump also losing three of his last four and this matchup just makes a lot of sense, and would make the UFC a lot of money.
We will see what's in the cards for McGregor when he makes a return from his current injury. Hopefully the star makes a speedy recovery and makes a return to MMA. And if not MMA, boxing because McGregor can still sell a card.
KEEP MMA AFICIONADO GOING!
KEEP MMA AFICIONADO AFLOAT WITH A ONE TIME TIP. WE WORK HARD TO PROVIDE QUALITY CONTENT AND WOULD APPRECIATE ANY HELP!