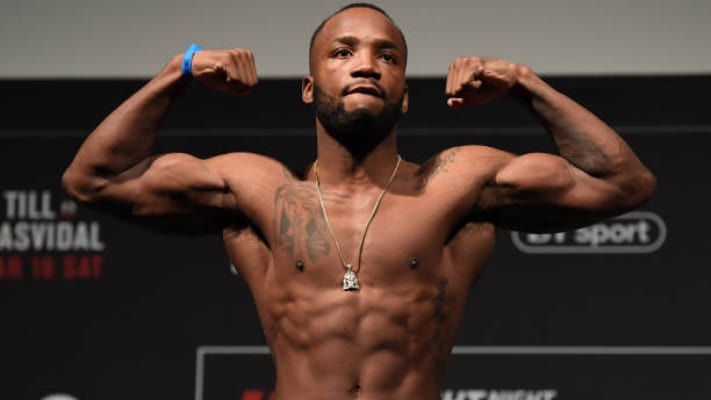 Leon Edwards is on an impressive rise to fame. Edwards who is on a nine fight win streak just notched a win against one of the UFC's biggest stars, Nate Diaz. Edwards is set to face another one of the promotion's biggest stars, Jorge Masvidal at UFC 269 on December 11th. Masvidal is coming off two consecutive losses to  Kamaru Usman, the current division champion. Edwards hopes that by beating Masvidal he is one step closer to a UFC title, something he's been working towards since he made his promotional debut in 2014. 
Edwards was born on August 25, 1991 in Kingston, Jamaica. Edwards lived in a one room house with his family. Growing up in Jamaica was rough for Edwards who was constantly surrounded by the tumultuous activity of the streets of Jamaica. Edward's father was involved in some of these "questionable activities." Edwards moved to Birmingham England at age nine with his family. This move led To Edward's father's death four years later when he was shot at a nightclub. 
A combination of his fathers death and other environmental factors led to Edward's himself getting involved in tough situations and criminal activities including drug dealing, street fighting,  and weapon possession. His mother saw him headed down a tough path and encouraged a now 17 year old Edwards to join an MMA club. Edwards enjoyed MMA so much that he decided to pursue it as a career.

Edwards started off his MMA career in 2010 when he made his debut at Bushido Challenge 2 – A New Dawn. Edwards won the fight by Submission (armbar) defeating Carl Booth. Edwards then moved on to a professional career when he faced  Damian Zlotnicki at Fight UK MMA: Fight UK 4. Edwards won by TKO (punches) and would fight two more times for the promotion.

 Edwards would then move on to the Strength And Honour promotion where he would beat Craig White by Technical Decision. Edwards would then move on to his final stop before the UFC which was the BAMMA  promotion he'd win all five of his fights in the promotion. This would lead Edwards to make his UFC debut  against Cláudio Silva unfortunately he did not win, but he stuck with the promotion. Edwards' only other loss in the promotion is to current champion Kamaru Usman
Edwards is one step closer to an MMA promotion and is looking to secure a victory at UFC 269 in December against Masvidal. It will be an exciting fight on  a great card.
KEEP MMA AFICIONADO GOING!
KEEP MMA AFICIONADO AFLOAT WITH A ONE TIME TIP. WE WORK HARD TO PROVIDE QUALITY CONTENT AND WOULD APPRECIATE ANY HELP!