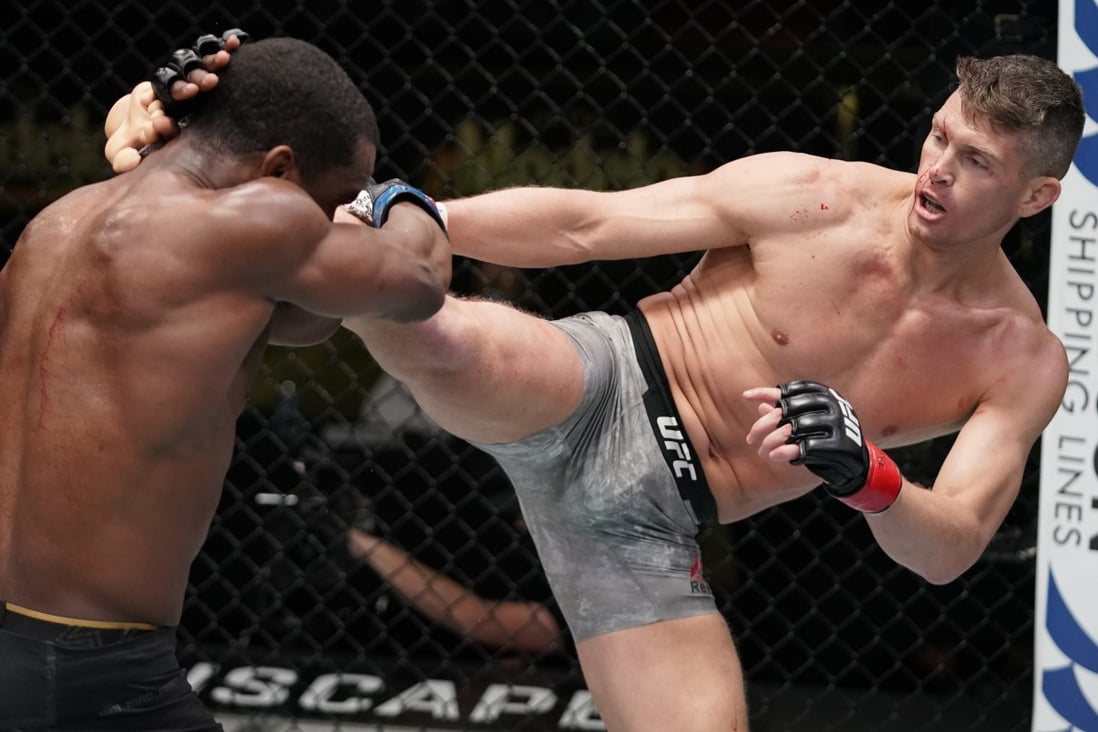 Stephen Thompson is one of the most underrated fighters in the UFC at the current moment. The former Undefeated kickboxer and Karate black belt is one of the best Welterweights in all of MMA and is currently ranked 5th in the UFC Welterweight rankings.  Thompson currently is one of the most respected martial artists in the sport due to his respect and the way he is a constant role model to both his students and any other Martial Artist that looks up to him.
Thompson was born February 11, 1983 in Simpsonville, South Carolina. Thompson started training in martial arts at age three under his father, Ray Thompson who happened to own Upstate Karate. Thompson's father was a former professional kickboxer so it was no mystery that he'd get his son involved in the sport he loved.  At age 15 Thompson started competing in both karate and kickboxing. Thompson holds a black belt  in Tetsushin-ryū Kempo, American Kickboxing and Jujutsu. Thompson currently is the head instructor at Upstate Karate, when he is not participating in training for his time in The UFC octagon. Thompson also studies Brazilian Jiu Jitsu under his brother-in-law Carlos Machado. Thompson currently has a brown belt in BJJ. 
Thompson made his MMA Debut in February of 2010 when he defeated Jeremy Joles by TKO (punches) for the Fight Party promotion. Thompson would fight three more times for the promotion and once for the Xtreme Chaos promotion. He didn't lose a fight in the smaller promotions. This would lead Thompson to the UFC. Thompson  made his UFC debut on February 4th, 2012 with a win over Dan Stittgen. The win which came by knockout was quite the arrival for Thompson. Who worked his way to the top of the division in subsequent fights. This would lead to Thompson earning a title shot against Tyron Woodley four years later. Unfortunately this fight ended in a draw which led to an immediate rematch with Tyron Woodley. Unfortunately this would lead Thompson to a rare loss in the fight game. 
Thompson has worked his way back to the top of the Welterweight division and is currently ranked #5 in the division. His last fight was to Gilbert Burns and was unfortunately a loss. Hopefully Thompson gets back to his winning ways as he is an example of what a martial artist should strive to be.
KEEP MMA AFICIONADO GOING!
KEEP MMA AFICIONADO AFLOAT WITH A ONE TIME TIP. WE WORK HARD TO PROVIDE QUALITY CONTENT AND WOULD APPRECIATE ANY HELP!