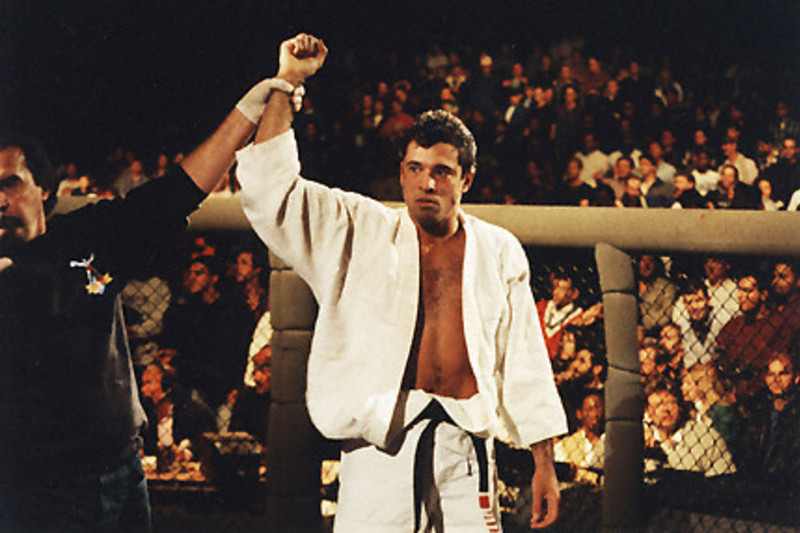 One thing that is very true about being an MMA fan is that it's an expensive endeavor. Whether it be The UFC's PPV model, the Subscription to ESPN+ for fight nights, or the Subscription to Showtime to watch Bellator fights. As an MMA fan you shell out a lot of dough to watch and be a part of the MMA world. This turns a lot of people away from the sport, but to diehards it's great. One service that is completely extra that a lot of fans don't know about is UFC fight pass which is a monthly subscription service that was set up by the UFC.
UFC fight pass was launched in December 2013 with Dana White saying that it would be in essence the Netflix for fight fans revolutionizing the way the consumer could digest the sport. In addition to hosting the UFC fight library, UFC Fight Pass is used as a platform to broadcast live and on-demand MMA, submission grappling, kickboxing, boxing and Thai boxing events. Along with original programming including series like Fightlore and Year of The Fighter. One of the interesting parts about UFC Fight Pass is that it also has martial arts movies.
But is UFC Fight Pass worth a subscription in a world where you're shelling out money for ESPN+ and PPV buys monthly in addition to other streaming services you use that aren't fight related? I'd say yes! If you want to go back and watch UFC 1 you can. If you want to watch legendary UFC fights like Anderson Silva vs. Chael Sonnen or Chuck Liddell vs. Wanderlei Silva you can. It's all right there in one place, no need to go into a black hole on YouTube where you might not find the fight or if you do find it, it's chopped to hell mirrored and of bad quality because it was ripped from a bootleg VHS tape someone found in their basement.
But there are improvements that the platform could add. Mainly more programming, you have the biggest growing sport in the world you could put more effort into programming like the Countdown show and the Embedded series. Maybe adding more programming following fighters in their day to day live's training, growing their profile and ultimately the sports profile culminating in more subscribers and by effect more PPV buys for the UFC events and Zuffa. Be sure to check out fight pass subscriptions are only $9.99 a month!
KEEP MMA AFICIONADO GOING!
KEEP MMA AFICIONADO AFLOAT WITH A ONE TIME TIP. WE WORK HARD TO PROVIDE QUALITY CONTENT AND WOULD APPRECIATE ANY HELP!