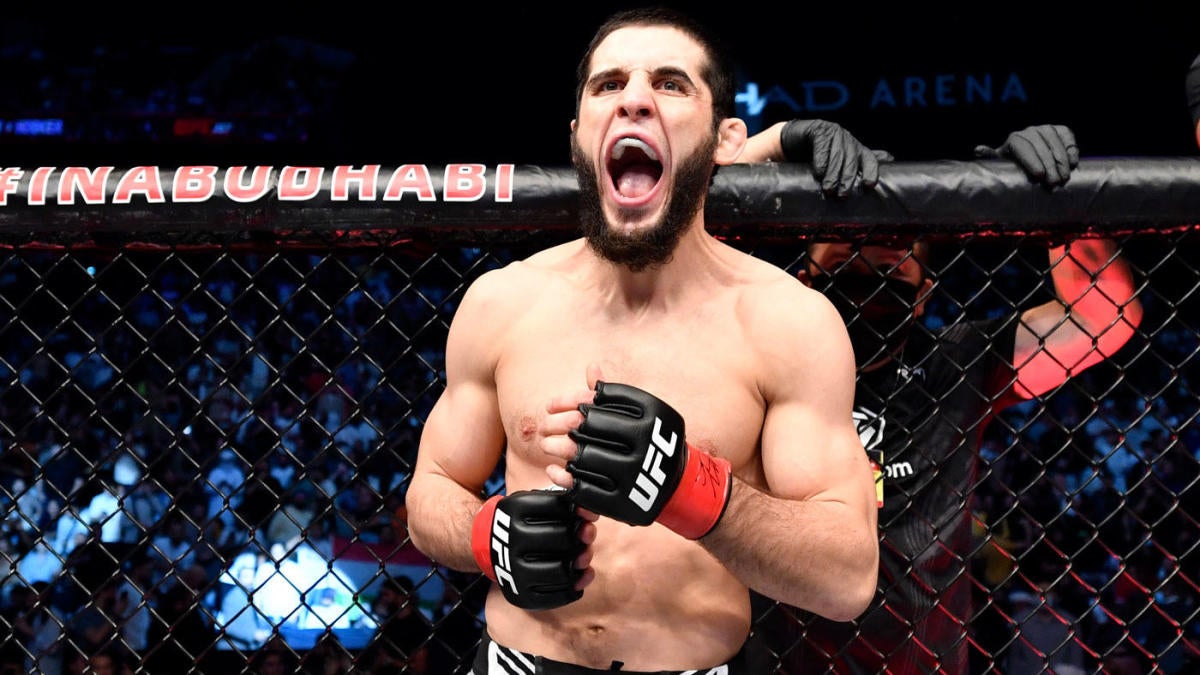 One of the UFC's new rising stars is Islam Makhachev. Makhachev has an impressive ground game that was on full display at UFC 267 against Dan Hooker. Makhachev who is rightfully compared to the UFC's greatest Lightweight of all time Khabib Nurmagomedov put on a clinic with a first round Kimura finish at UFC 267 to earn his ninth consecutive win, a streak he's been on since 2016. With his win against Hooker it made one think what's next for Islam Makhachev? Is a title shot in the cards for the Dagestani International Master of Sport in Combat Sambo?
Islam Makhachev got his start in the UFC in 2015 when he faced Leo Kuntz and won by Submission (rear-naked choke.) Since then Makhachev has only had one loss, the only career loss he had was his next fight against Adriano Martins. Since then has been on a war path to the top of the Lightweight Division.

When Makhachev beat Dan Hooker  he was asked by Daniel Cormier if he thought he was next in line for the title. He responded "Now it's time, before, it was like top 11 or top 15 but this guy is No. 6. Now I have to talk. Nine-fight win streak, I am ready for title fight. Please, anyone, it doesn't matter because this division now is a little bit sleep. I am working hard and have worked this division." But who knows what the matchmakers will do? I think Makhachev will have a few options.
The first option would be be a fight with the loser of Gaethje vs. Chandler at UFC 268. Chandler would be an interesting matchup as it would be interesting to see Chandler's wrestling work against Makhachev's skills both on the ground and striking. Gaethje would also be an interesting matchup as Gaethje is also a wrestler.
The other option would be the loser of Dustin Poirier vs Charles Oliveira. We've seen a similar fight between Poirier and Nurmagomedov,  but Nurmagomedov and Makhachev are completely different fighters and it would be a matchup that fight fans would love to see. Olivera would be an interesting fight for Makhachev as Oliveira is a submission specialist. It'd be interesting to see Makhachev's Sambo skill versus Olivera's Jiu Jitsu.
No matter what the UFC matchmakers decide to do, UFC fans have a plethora of different fights that Makhachev could fight next. Hell, who knows? He might even get a title shot although that seems unlikely.
KEEP MMA AFICIONADO GOING!
KEEP MMA AFICIONADO AFLOAT WITH A ONE TIME TIP. WE WORK HARD TO PROVIDE QUALITY CONTENT AND WOULD APPRECIATE ANY HELP!