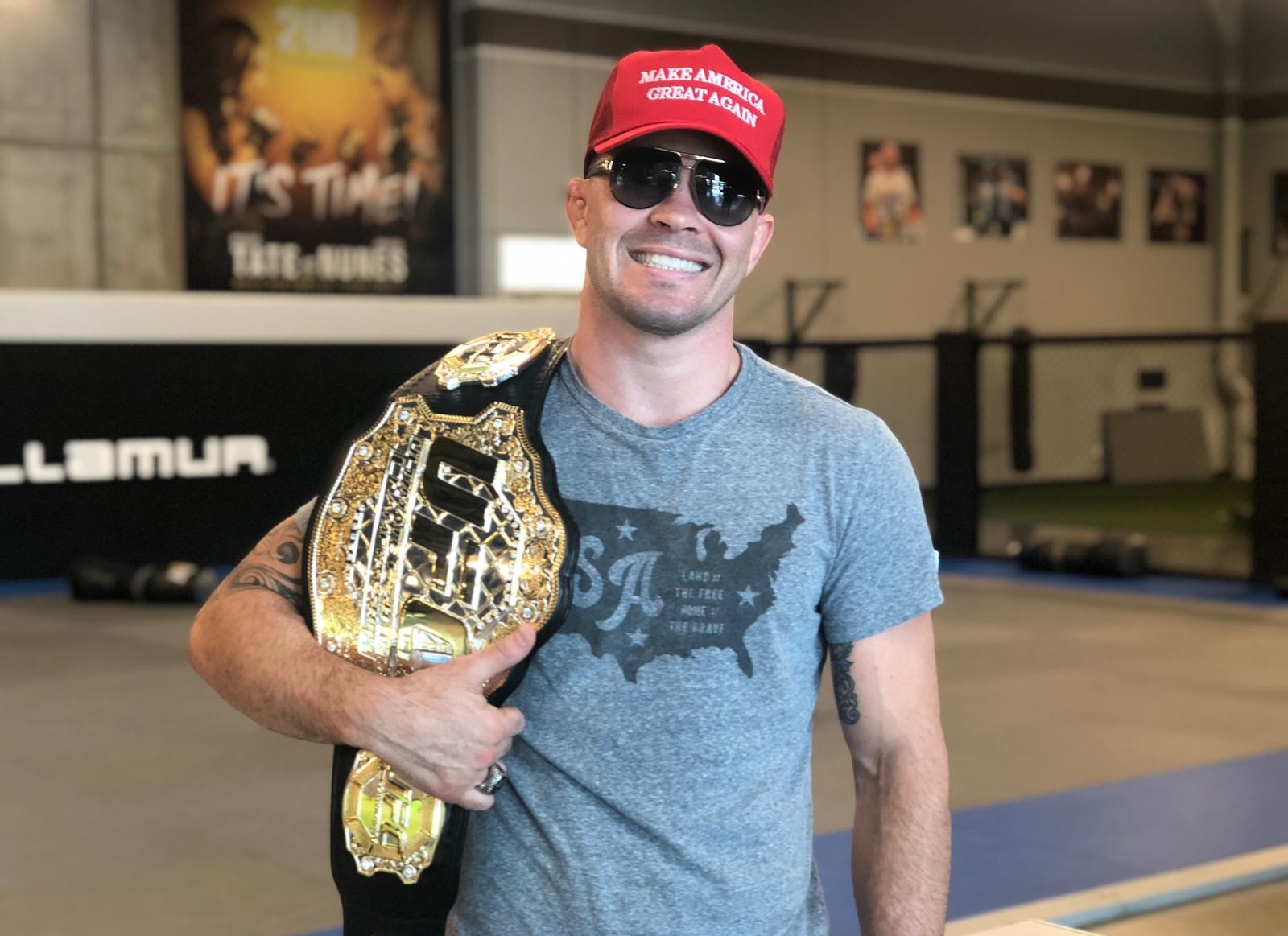 Colby Covington made an amazing performance against Welterweight Champion Kamaru Usman at UFC 268. Although Covington came up short of a win he did manage to take Usman down breaking Usman's streak of never being taken down. If an Olympic wrestler and a Jiu Jitsu Black belt like Daniel Cormier and Joe Rogan respectively think you scored a takedown then you probably scored a takedown. Covington put in a good effort, and definitely did his best for the UFC selling the PPV with his trash talk and ridiculous suit, but when it was all said and done many asked what was next for the former interim Champion.
Covington has fought some of the Welterweights biggest names but it seems like there are some obvious choices for covington to fight. One of those names is Gilbert Burns. It'd be a great fight with Covington's wrestling versus Burn's submission prowess. Burns has had some great fights over the last two years of the Pandemic fighting with names like Stephen Thompson and Tyron Woodley. Burn's only loss in the last three years was to Kamaru Usman which is oddly similar to Covington. It'd be great to see these two welterweights fight.
Another possible fight would be Vicente Luque. Luque is on a four fight win streak including wins over Randy Brown, Tyron Woodley, and Michael Chiesa. Luque is another fighter that'd be interesting to see fight Covington because Luque is a Black Belt in Brazilian Jiu Jitsu. Luque is currently ranked fourth in the Welterweight division and with a win over Covington it would bring him steps closer to a title fight. 
More likely and what most fans would love to see would be a fight between Jorge Masvidal and  Covington. Masvidal is coming off back to back losses to Usman and was supposed to face Leon Edwards at UFC 269 on December 11th. Masvidal had to pull out of the fight because of an undisclosed injury. In the week leading up to UFC 268 Covington was throwing shade at Masvidal calling him a 'journeyman.' Some in the MMA world have said that Masvidal pulled out intentionally to fight Covington at a later date although it seems unlikely it would make things interesting if that truth came out at a later date. I think the MMA world would love to see this fight happen.
Covington has an amazing gas tank with the ability to go the distance with any of the amazing fighters within the UFC Welterweight division. We hope to see the MAGA hat wearing Covington return to the UFC Octagon again. 
KEEP MMA AFICIONADO GOING!
KEEP MMA AFICIONADO AFLOAT WITH A ONE TIME TIP. WE WORK HARD TO PROVIDE QUALITY CONTENT AND WOULD APPRECIATE ANY HELP!