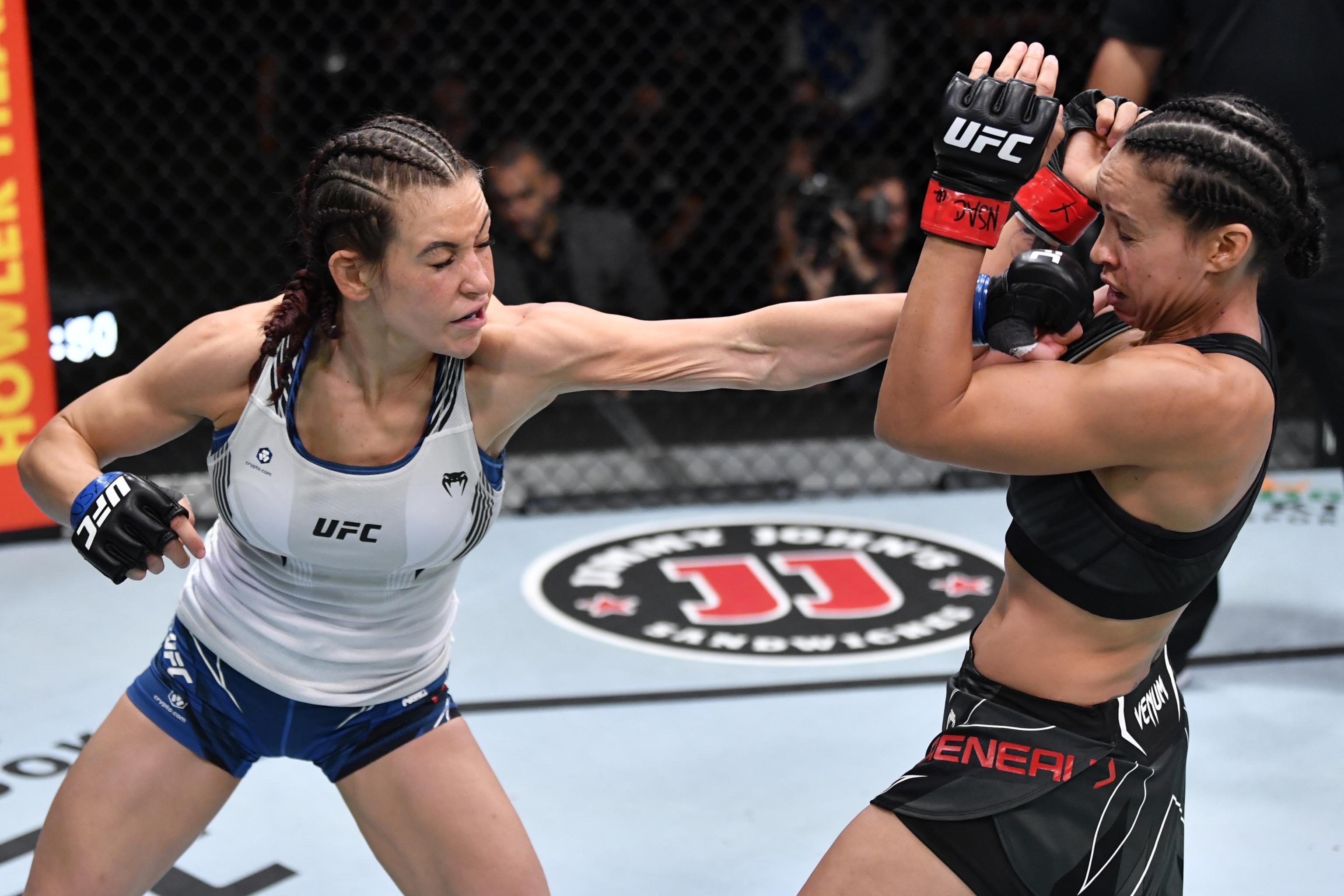 Miesha Tate will make her second appearance in the UFC Octagon on Saturday night after cutting her retirement short. The former Bantamweight Champion hopes to climb the rankings and earn herself another shot at the division's title. Tate who in her short lived retirement took on a role for One Fighting Championship and became a mother twice over.
Tate will be the subject of a new documentary from the producers of UFC countdown entitled 'Miesha Tate 2.0' and will focus on Tate's return to the UFC Octagon. The documentary doesn't appear to have a release date, but will go straight to UFC Fight Pass, the UFC's exclusive streaming service.
The documentary will focus on Tate making her comeback this summer with a TKO victory over Marion Reneau. It was her first fight since her loss to Raquel Pennington at UFC 205 in November of 2016. Tate proved that she had not experienced any ring rust and put together a dominant performance that put her back in the Bantamweight Standings.
Tate is currently ranked eighth and she hopes to earn her way to a higher spot in the rankings in hopes of hopefully getting a title shot and reclaiming the belt she won against Holly Holm and lost to Amanda Nunes who has held it since then. 
KEEP MMA AFICIONADO GOING!
KEEP MMA AFICIONADO AFLOAT WITH A ONE TIME TIP. WE WORK HARD TO PROVIDE QUALITY CONTENT AND WOULD APPRECIATE ANY HELP!