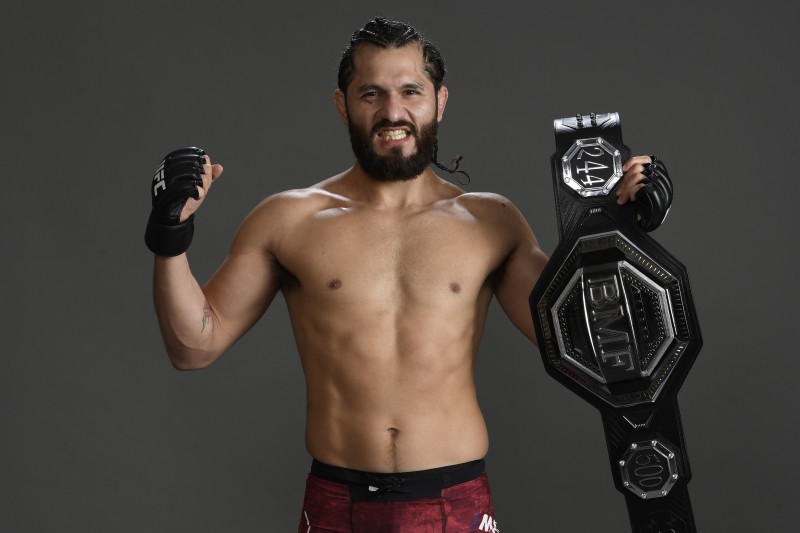 Jorge Masvidal was set to make his return to the UFC Octagon at UFC 269 but due to an undisclosed injury he suffered in his training camp. He was supposed to face Leon Edwards who's been on an impressive win streak. But will that fight get rescheduled is still to be decided. Could a new opponent be better for Masvidal?  Would a fight with someone like Colby Covington sell more fights for the UFC? We're going to look into some of the options for the American Top Team standout.
One option for Masvidal would be rescheduling the fight against Leon Edwards for a later date. Could Masvidal play spoiler to Leon Edward's win streak. MMA fans would love to see Masvidal win as he hasn't won a fight since he faced Nate Diaz at UFC 244 in November of 2019 for the symbolic BMF title. Masvidal faced Kamaru Usman in his last two fights for the UFC Welterweight Championship, and was unable to come away with a win.
One other option could be a rematch with Nate Diaz. Diaz fought for the first time since his loss to Masvidal when he faced Edwards in June. Unfortunately for Diaz it was a loss to Edwards.  Masvidal and Diaz both sorely need a win so it might make sense for the two 170 pounders to do a rematch in March or April. Diaz is also on the last fight of his UFC deal and if he's not completing his Trilogy with Conor McGregor a fight with Masvidal would be a matchup fans would love to see.
The other option which MMA fans would rather see is a grudge match with Colby Covington. In the week leading up to UFC 268 Covington was throwing shade at Masvidal calling him a 'journeyman.' Some in the MMA world have said that Masvidal pulled out intentionally to fight Covington at a later date although it seems unlikely, it would make things more interesting if that truth came out at a later date.
The UFC matchmakers have a lot of great fights they could make. Masvidal is a fan favorite so no matter what card they put him on it will sell. It'd be great to see any of these fights happen. Masvidal would have his hands full with any of these killers. It'll be interesting to see how this pans out.
KEEP MMA AFICIONADO GOING!
KEEP MMA AFICIONADO AFLOAT WITH A ONE TIME TIP. WE WORK HARD TO PROVIDE QUALITY CONTENT AND WOULD APPRECIATE ANY HELP!