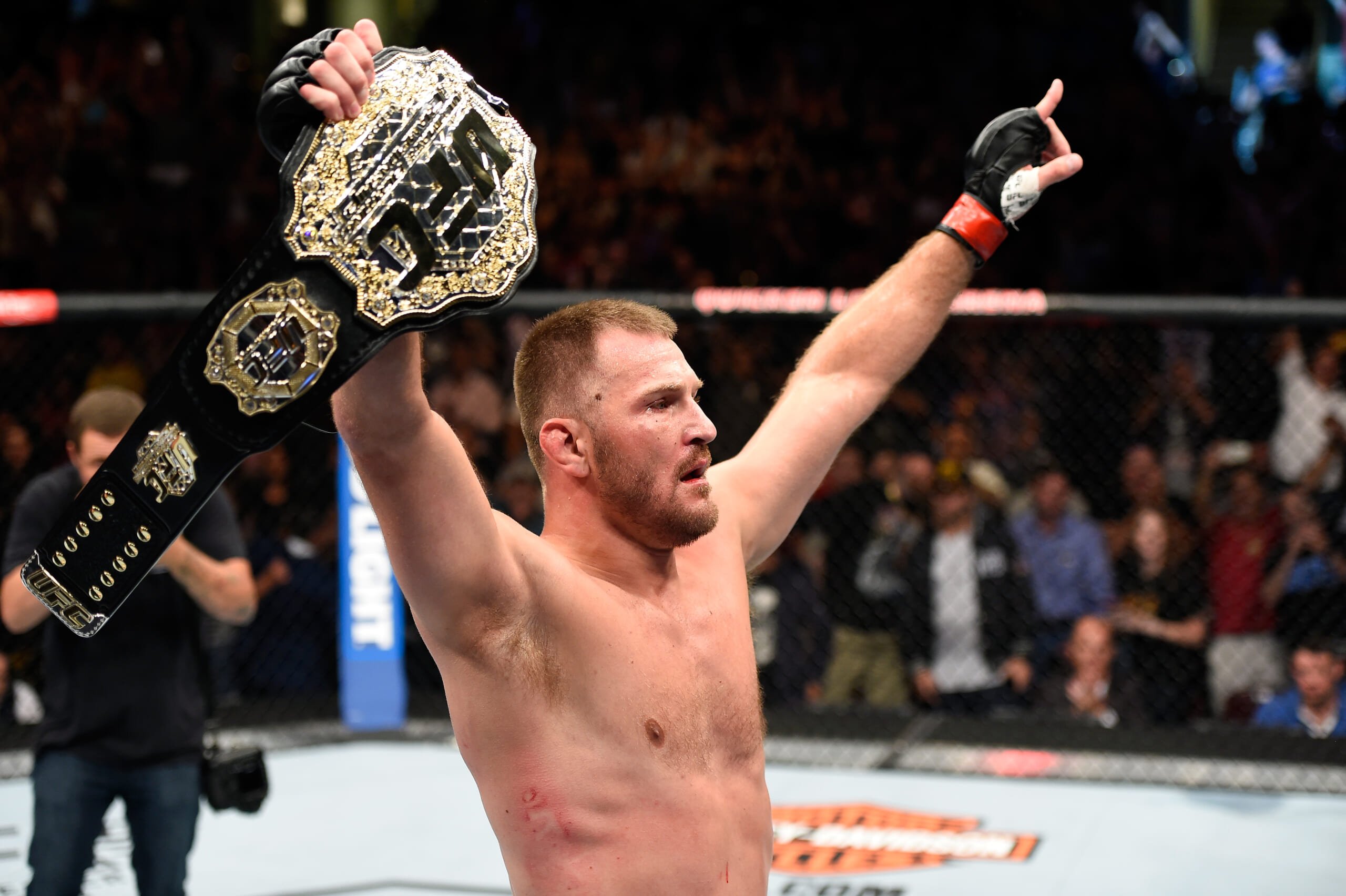 The UFC's greatest Heavyweight of all time Stipe Miocic has been absent from the UFC Octagon since he lost his title to Francis Ngannou in March. Miocic has been busy with the birth of his second child, Mateo. And of course Miocic has been working his day job as a Firefighter. Miocic definitely has a full plate and was going to take the rest of the year off from fighting after his loss, but 2021 is almost over so we're going to take a look at some great options for Miocic's return to action in the Heavyweight division.
One of the best fights the UFC could make would be a fight against Jon Jones. Jones was in some recent legal trouble, and it should be interesting to see if Jones escapes this time scot-free. Jones who was a long time Light Heavyweight champion in the UFC has recently said he was moving up to Heavyweight and has been rumored to want a title fight his first fight in. 
It seems like the UFC doesn't want Jones to fight for the title right away as talks for Jones to fight Ngannou have soured. It would make sense for Jones to face Miocic as Miocic could be a stepping stone towards a title fight if Jones wins, but Miocic is a tough customer and a great mixed martial artist.
One interesting option would be for Miocic to fight Ciryl Gane. Gane is about to fight Ngannou in a title unification bout in January at UFC 270. If Gane were to lose to Ngannou it'd be great to see Miocic step into the Octagon and face Gane in a non title fight although this seems unlikely. Miocic would be a tough fight for the undefeated Frenchman.
Most likely for Miocic would be a trilogy fight with Ngannou. Ngannou and Miocic first stepped into the UFC Octagon on January 20, 2018 in Boston at UFC 220. Miocic won via unanimous decision and defended his Heavyweight title. The Second time around was a tough outing the pair met in the UFC Apex and Miocic lost his title. It'd be great to see these two step into the Octagon for a third time and Miocic to win his title back. 
No matter who Miocic fights next we hope that he returns to the win column and hopefully has his title back by the end of 2022. No matter if it's Jones, Gane, or Ngannou the UFC has some great fights that they could make in the future.
KEEP MMA AFICIONADO GOING!
KEEP MMA AFICIONADO AFLOAT WITH A ONE TIME TIP. WE WORK HARD TO PROVIDE QUALITY CONTENT AND WOULD APPRECIATE ANY HELP!