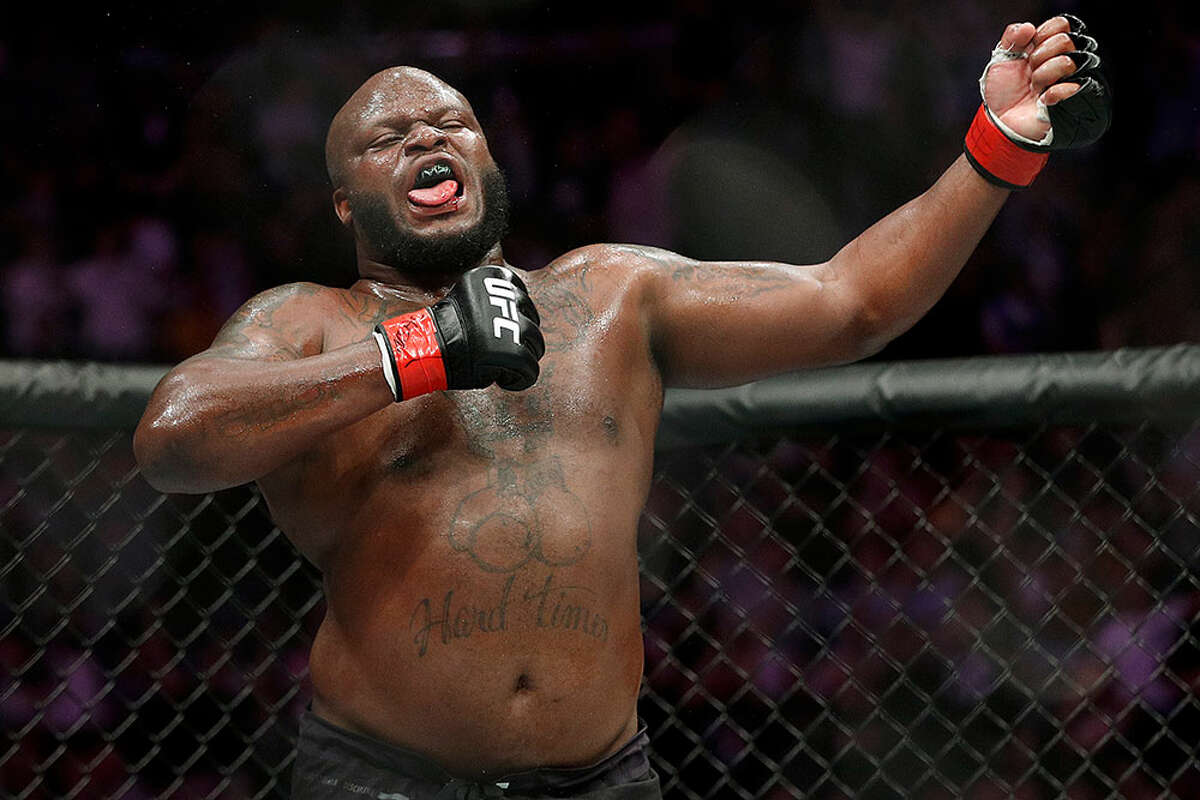 Derrick Lewis will be facing Chris Daukas in a main event from the UFC Apex on Saturday night. Lewis' road to being one of the most popular Heavyweights in the UFC has been anything but ordinary. From being a college football player to being incarcerated Lewis has turned his life around and in the process has opened doors to show people that they can turn their lives around and achieve great things.
Lewis was born on February 7, 1985 in New Orleans, Louisiana. He was the second oldest of seven siblings and was raised by his Mother who raised all the children herself. At age 13 Lewis' family moved to Houston, Texas and this led Lewis to spend the rest of his life in the Houston area. At age 17 Lewis took up boxing and almost got into the ring, but unfortunately his gym closed, and he was unable to train for the fight. Two years later Lewis ended up going to Jail for violating his probation he got sentenced for five years but ended up serving three.
Unfortunately he couldn't go back to college after getting released from jail so he ended up getting into MMA after being shown the sport by a friend, but Lewis was still boxing under the watchful eye of George Foreman. Lewis decided to fight an MMA fight and dominated and quickly switched to the Sport. Lewis would make his pro debut against Nick Mitchell which he won by TKO (punches) for the Worldwide Gladiator promotion. He'd then face ​​Shawn Jordan and would lose via unanimous decision. But this would not deter Lewis who'd win his next three contests. He'd then lose to Tony Johnson, but would win his next five fights earning him a spot on the UFC roster.

Lewis would make his UFC debut in April of 2014 when he faced Jack May. Lewis would win by TKO (Punches.) Lewis would then face Guto Inocente, unfortunately this would be a loss for the UFC newcomer. He'd then face Ruan Potts and would win by TKO (Punches.) Lewis would then take a brutal TKO loss to Shawn Jordan who secured the victory by Hook Kick and Punches. Lewis would win his next six contests against very tough opponents. This streak would come to an end when he faced Mark Hunt. But Lewis would bounce back and win his next three contests including victories to Alexander Volkov and current Heavyweight Champion Francis Ngannou. He'd lose his next two including a title shot against Daniel Cormier, and then go on a four fight win streak earning him a shot at an interim Heavyweight title against Ciryl Gane which he didn't bring home.
Lewis will face Chris Daukas on Saturday December 18th. Hopefully he brings home the W and is a step closer to winning the UFC Heavyweight title.