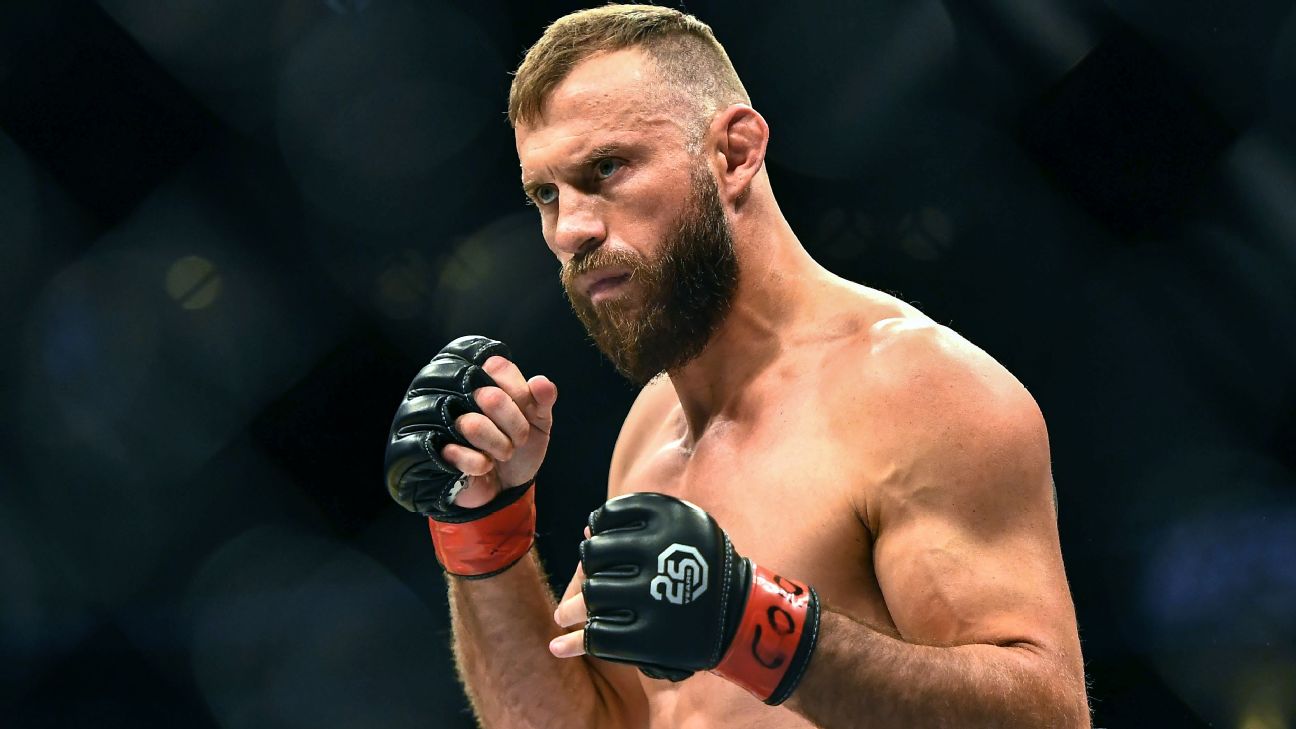 Donald 'Cowboy' Cerrone has gained a reputation in the MMA world of being the type of fighter that will throw down anytime and anywhere, and often on short notice. Cerrone is a Black Belt in Brazilian Jiu Jitsu and shows his Grappling abilities and his striking prowess in the UFC Octagon almost every time he steps into the cage. Unfortunately as of late he hasn't been doing too great when it comes to his MMA Career losing five of his last six with the sixth being a no contest due to a positive Marijuana test by his opponent, Niko Price. We hope that Cerrone can go out with a win. Rumor is Cerrone may face Paddy "The Baddy" Pimblett soon, but who knows what the UFC matchmakers will choose to do.
Cerrone was born on March 29, 1983 in Denver, Colorado. Cerrone is of Italian and Irish descent. Cerrone had many problems growing up stemming from an ADHD diagnosis that never received any treatment. Cerrone was in trouble with the law from a very young age due to fighting and was often bailed out by his grandmother who was looking after him. Cerrone would eventually start riding bulls, and then somehow got linked up training kickboxing and later Muay Thai. Cerrone noticed he was good at striking and decided that he'd turn his focus to MMA.
Cerrone made his MMA debut in February of 2006 when he faced Nate Mohr for the ROF promotion. He'd win by Submission (Triangle Choke) in round one, a quick night at the office for Cerrone. He then faced Cruz Chacon and secured the victory via Submission (Triangle Choke) in round two. He'd switch it up in his next fight when he faced Craig Tennant and won via armbar. He'd win his next four fights by submission before earning a spot in one of the best MMA promotions that wasn't the UFC at that time called World Extreme Cagefighting. Cerrone Would make his WEC debut in September of 2007 winning by submission, but this was overturned after Cerrone tested positive for hydrochlorothiazide. Cerrone would fight for the WEC title three times, unfortunately for Cerrone it didn't work out for him.
WEC Eventually merged with the UFC, and Cerrone found himself on the UFC roster as the result of the merger. Cerrone made his UFC debut at UFC 126 in February of 2011 when he faced Paul Kelly and would win via Submission (rear-naked choke.) Cerrone would then face Vagner Rocha and secure the victory by unanimous decision. Cerrone would then face current UFC Lightweight Champion Charles Oliveira he'd win by TKO (punches) in the first round. Cerrone proved his worth in to the UFC and often said he'd fight every other week if he could. Cerrone holds the record for most wins in the UFC and also holds the record for most finishes in the UFC. Unfortunately Cerrone is currently on a losing streak. 
Whether it be in the cage or outside the cage Cerrone is a badass. He embodies grit and hopefully can get back to his winning ways sooner rather than later.