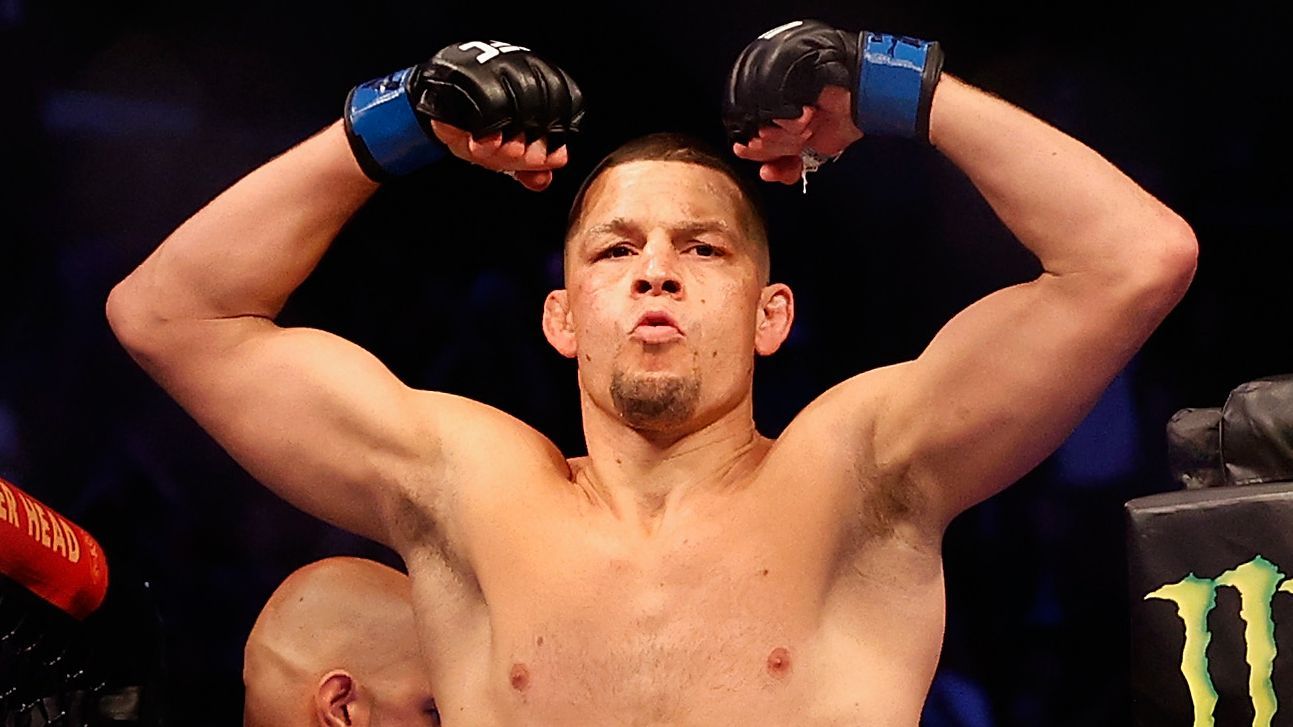 Christmas may be over and Santa has delivered his last package, but we still have a wishlist of fights that we're asking Uncle Dana to deliver us in the new year. The UFC has done a lot of great things persevering through the Pandemic, and we have some thoughts on fights we want to see in a post pandemic year, a full year with fans in the stands at all the PPV events. Here are our four big fight wishes for the New Year.
Dustin Poirier Vs. Nate Diaz
Dustin Poirier just lost his title shot against champion Charles Oliveira at UFC 269 earlier this month. After the fight many fans wondered what was Next for Poirier. Some even wondered if Lafyette's own would retire. I doubt Poirier retires and I think that him being one of the promotion's biggest stars he will go after money fights. And one of the big money fights that he could go for would be a matchup with Diaz. It'd be a grappler vs. grappler matchup but one would think fans would look past that and want to see these two guys throwing shots at each other and see who reigns supreme. Both Poirier and Diaz have beef with McGregor so this potentially sets the stage for either one of them to fight McGregor again.
Derrick Lewis Vs. Stipe Miocic
Derrick Lewis has the most Knockouts in UFC history and he is one of the most entertaining Heavyweights in the division. It is rumored that Lewis wants to fight Miocic next. Miocic has been on the sidelines since losing his title to current Heavyweight Champion, Francis Ngannou at UFC 260. Miocic has stayed busy working on his podcast, at his second job at the Fire Department, and being a father two his daughter and new son, Mateo. Miocic is considered to be the Heavyweight GOAT and it'd be interesting to see the Heavyweight GOAT vs. the UFC Knockout King. Let's not mention that Stipe is very proficient on his feet being a Golden Gloves boxing champion and could go toe to toe with Lewis.
Jon Jones Vs. Anyone in the Heavyweight Division
After a recent arrest Jon Jones' future with the promotion looked odd. Jones being cut always seemed unlikely as the UFC would probably like to control Jones as he's one of the promotion's biggest stars. It was Rumored that Jones was offered a fight with the UFC Heavyweight Champion Francis Ngannou but the money wasn't right in Jone's eyes. After talks for that fight fizzled out it was rumored that Jones was offered a fight with former Heavyweight Champion, Stipe Miocic. Jones wasn't interested in that fight either. Hopefully Jones figures out what he's interested in, possibly another title fight offer is in Jones' future to fight the winner of Ngannou and Ciryl Gane at UFC 270.
Amanda Nunes Vs. Julianna Peña 2
This month Julianna Peña shocked the MMA world with her defeat of Amanda Nunes at UFC 269 in the Co-main Event for the UFC Women's Bantamweight title. Peña, who had called for the fight for many years, won via Submission in the second round. She did everything she said she would and did not fear Nunes. The two now have even more resentment towards each other as after the fight Peña went after Nunes with verbal barbs saying she was the first Mom champ when Nunes had adopted a daughter that was birthed by her wife, fellow UFC fighter, Nina Nunes. This vitriol between the two and the addition of Nunes being the most dominant female UFC champion in history trying to get one of her titles, absolutely makes this a rematch that you the viewer don't want to miss.