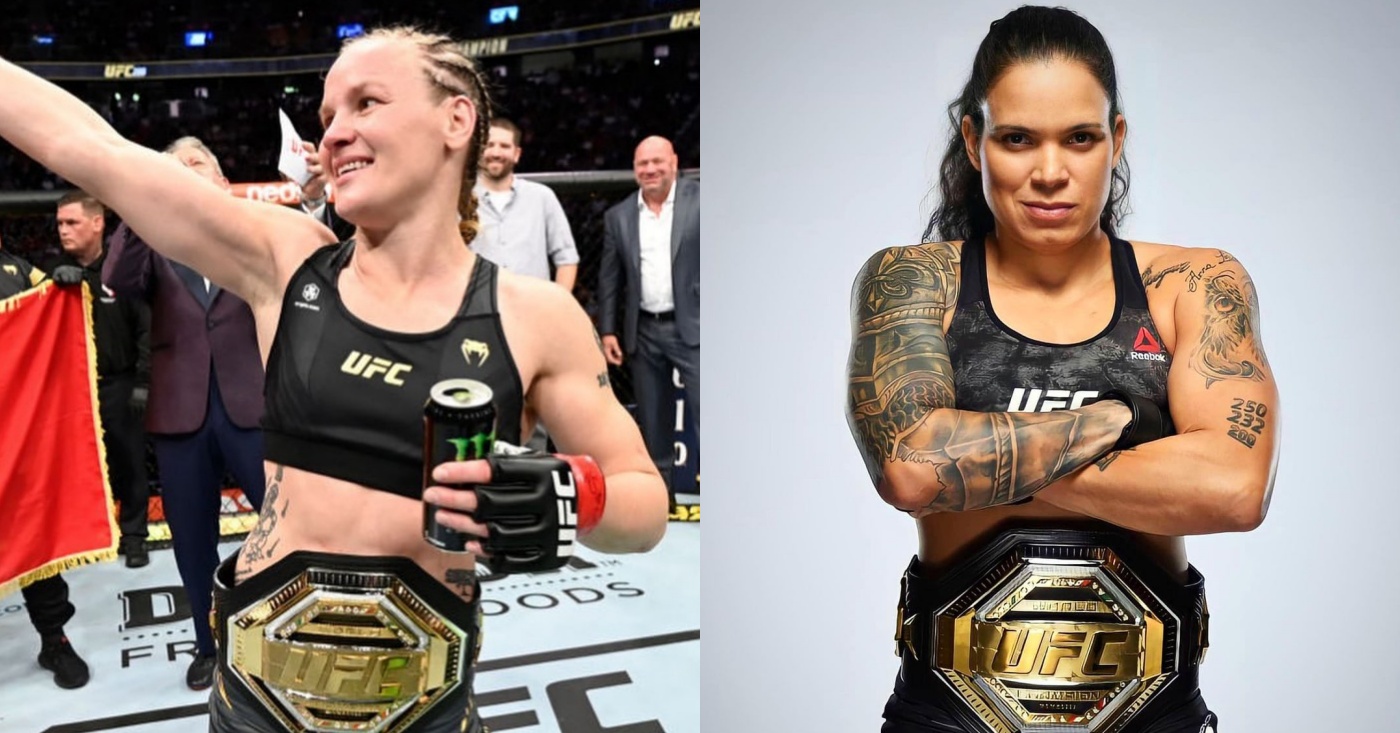 Before the UFC's beginning of 2022 kickoff on Saturday we decided to take a look at what divisions we think will have new champions come the End of 2022 and which divisions will likely have the same champion by the end of this year. We think that this might be a controversial list, but I think that there are some things that definitely need to be said.
Men's Bantamweight: Petr Yan
Current Champion Aljamain Sterling won his belt due to an illegal knee. It truly was "The Illegal Knee Heard Around the World" and Petr Yan was winning that fight before that happened. Many people thought Sterling was faking it, but under current Unified Rules that was a valid way for Sterling to win a belt and one of the wildest ways I think a UFC title has ever been won. Yan is currently the interim champion of the Bantamweight division after fighting Cory Sandhagen for an interim title after Sterling pulled out of the Rematch. Before facing Sterling, Yan was riding a ten fight win streak and was the Bantamweight Champion and we think he will have UFC gold by the end of 2022.
Women's Bantamweight: Valentina Schevchenko
Julianna Peña shocked the world at UFC 269 When she beat Amanda Nunes and won the Bantamweight title, a title Nunes had held since 2016 at UFC 200 when she choked out Miesha Tate. We think that Peña won't hold UFC gold for long and will eventually lose it to either Amanda Nunes or Valentina Schevchenko We're going to go out on a limb here and say that Schevchenko moves back to Bantamweight and goes after Champ Champ status Schevchenko literally has cleaned out the Flyweight division and the only real challenger that might come her way is former Bantamweight Champion Miesha Tate who is moving down to Flyweight. But we think Schevchenko will be Champ Champ by the end of 2022.
Men's Heavyweight: Jon Jones
Arguably the greatest MMA fighter of all time, we predict Jon Jones will be Heavyweight Champion by the end of 2022. Jones, who was putting on weight to fight at 265 pounds before his most recent legal trouble. He has not fought since February 2020 when he defended the Light Heavyweight title. Jones who has been M.I.A. throughout the whole pandemic and was in talks to fight Francis Ngannou after Ngannou won the title against Stipe Miocic in March. We hope that Jones fights the winner of Ngannou vs Ciryl Gane when the pair fight their unification bout later this month at UFC 270.
Champions we think will stay the same in 2022:
Women Strawweight: Rose Namajunas
Women's Flyweight: Valentina Schevchenko
Men's Flyweight: Brandon Moreno
Men's Featherweight: Alexander Volkanovski
Women's Featherweight: Amanda Nunes
Men's Lightweight: Charles Oliveira
Men's Welterweight: Kamaru Usman
Men's Middleweight: Israel Adesanya
Light Heavyweight: Glover Teixeira