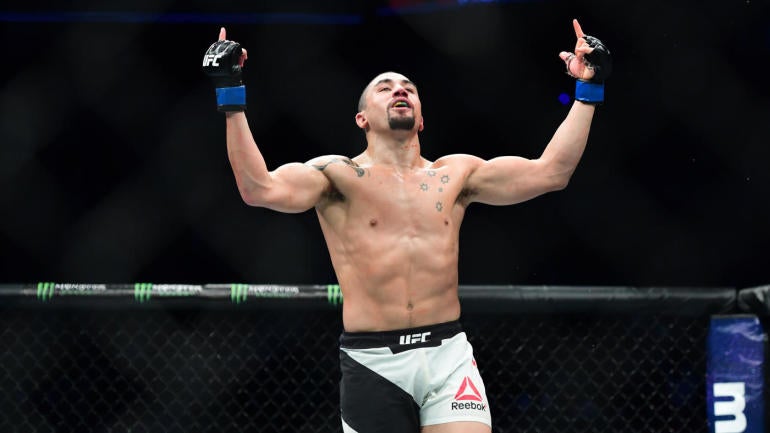 Former UFC Champion Robert Whittaker hopes to regain his title at UFC 271 in February against Israel Adesanya whom he lost the belt to at UFC 243 in Melbourne, Australia in 2019 before the pandemic. Whittaker is an all around threat to anyone he faces in the UFC octagon and sports an impressive 23-5 record three of those career losses in the UFC the highest level of competition in the sport.
Whittaker was born on December 20th, 1990 in Otahuhu, Auckland, New Zealand. He is of Australian, European, Māori and Samoan lineage. He got his start in martial arts when his father enrolled him into Goju-ryu Karate which he would earn his Black Belt in after eight years. He'd then switch to Hapkido which he'd also earn the rank of Black Belt his Hapkido gym would turn into an MMA gym and Whittaker would start training MMA. Whittaker would later earn A Black Belt in Brazillian Jiu Jitsu. Whittaker is truly a triple threat.
Whittaker made his MMA debut on March 14, 2009 against Chris Tallowin he'd win by TKO(punches.) He'd then face Richard Walsh in the Cage Fighting Championships promotion, Whittaker would win by Submission (Rear-Naked Choke.) He'd then go on to face Nick Ariel in March of 2010 he'd win by Knockout (punch) in round one. Whittaker was now 3-0 with three first round finishes. He'd win his next four fights also by quick finishes in the first round. He'd then face Hoon Kim losing by Submission (triangle choke.) He'd then go on to fight three more fights before getting the call from the UFC to be on The Ultimate Fighter.
Whittaker made his UFC debut in December of 2012 against Brad Scott he would win by Unanimous Decision and thus winning The Ultimate Fighter. He'd then go on to fight Colton Smith winning by TKO (punches)  in the third round. He'd then drop two in a row to Court McGee and Stephen 'Wonderboy' Thompson. He'd then fight Mike Rhodes, winning by Unanimous Decision. It would be Whittakers last fight at Welterweight.
Whittaker would make his Middleweight debut against Clint Hester he'd win by TKO (knee and punches.) He'd win his next five fights before fighting Yoel Romero for the Interim Middleweight title. Whittaker would beat Romero by Unanimous Decision. This would later be promoted to an undisputed title. Romero was then given a rematch but would miss weight and it wouldn't be a title fight. Whittaker would win by split decision. Whittaker would lose his next bout to Israel Adesanya at UFC 243. Whittaker would win his next three fights earning him a rematch against Adesanya in Febuary of 2022 at UFC 271.
We hope Whittaker can reclaim his title. Also if you're a gamer you can find Whittaker in Skyrim where he is a NPC.