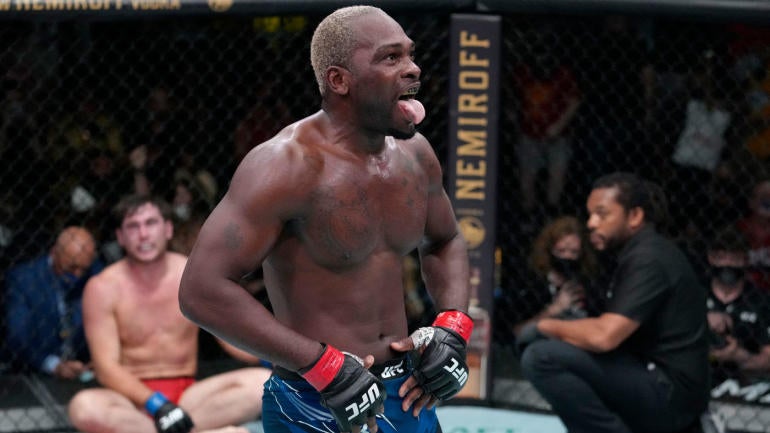 The UFC took a small break over the holidays and we're now back into the swing of things and the UFC has some awesome fights coming up in February. Including a PPV card for UFC 271 and some other great fights that are on Fight Night cards.
Derek Brunson Vs Jared Cannonier 
Derek Brunson will be making his return to the UFC Octagon in February at UFC 271 when he faces Jared Cannonier. Brunson is coming off a win against Darren Till in September of 2021. Brunson is riding a five fight win streak and is currently ranked fourth in the UFC Middleweight division. He will face number three ranked Jared Cannonier. Cannonier is coming off a win against Kelvin Gastelum who he beat via Unanimous Decision. Cannonier beat Gastelum after being out of the Octagon since October of 2020 after healing from an injury sustained in his loss to Robert Whittaker. He hopes to put an end to Blonde Brunson's streak. It is expected that the winner might face the winner of Adesanya vs. Whittaker.
Israel Adesanya vs. Robert Whittaker 2
Israel Adesanya will return to the UFC Octagon at UFC 271 to make his fourth title defense against Robert Whittaker who he won the Middleweight title against at UFC 243 in October of 2019 by KO. Adesanya has been absolutely unstoppable at Middleweight winning every contest he has ever fought at 185. His only loss in MMA came as a result of a move up to attempt to become a double champion by taking then Light Heavyweight Champion Jan Błachowicz's title.  Robert Whittaker has been on a three fight win streak since losing his title to Adesanya including victories over Darren Till, Jared Cannonier, and Kelvin Gastelum. Before losing to Adesanya, Whittaker was on an impressive nine fight win streak including wins over Derek Brunson, Ronaldo Souza, and Yoel Romero.
Islam Makachev vs. Beneil Dariush
Islam Makhachev is hailed by some as the second coming of former Lightweight Champion Khabib Nurmagomedov. Some even say that even though Makhachev is not undefeated like his mentor Nurmagomedov, he is a better fighter. Mackachev is riding a nine fight win streak and before his loss to Adriano Martins at UFC 192 he was riding an impressive twelve fight win streak. Makhachev hopes that with a win over Beneil Dariush he will get closer to a title fight than ever before. Makachev is a threat to anyone when he steps into the UFC Octagon.
Dariush Is also riding a win streak of his own winning his last seven fights including victories over prominent Lightweights like Tony Ferguson. Dariush is a Black Belt in Brazilian Jiu Jitsu and is also a Black Belt in Muay Thai so it'll be interesting which weapons in his arsenal he will pull out when he faces Makhachev.Dariush had a rough patch in his early fight career, but has proved over and over again that he should be in title contention.