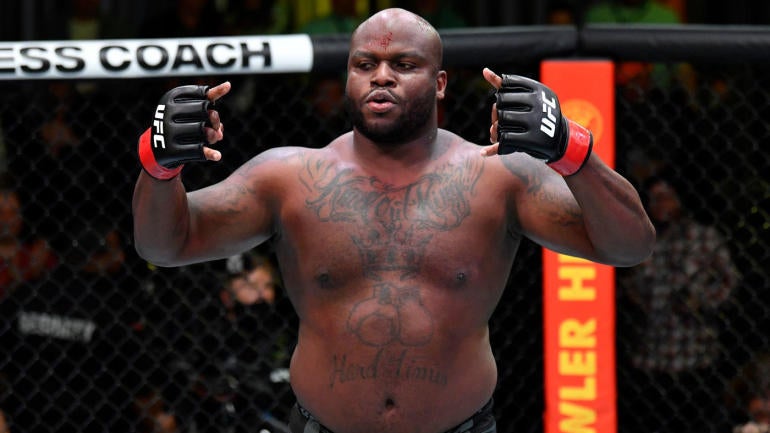 Derrick "The Black Beast" Lewis broke the UFC Knockout record on Saturday night in Las Vegas when he faced former Philadelphia Police officer Chris Daukas. Lewis is a fierce opponent and we think that there are many potential options for Lewis who is ranked third in the UFC Heavyweight division. The first would be a match up with Stipe Miocic. The next fight I think people would love to see would be a matchup with Jairzinho Rozenstruik. The final matchup that I think makes sense is the Winner of Francis Ngannou vs. Cyril Gane.
Stipe Miocic has been out of action since March of 2021. The Firefighter turned Heavyweight GOAT has had a busy year welcoming the birth of his son, Mateo. Miocic and Lewis have never faced off against each other which is what makes this match up so intriguing. Lewis has the clear weight advantage, as he walks around at 290 and cuts down to the Heavyweight Limit. Stipe walks around anywhere from between 235 pounds to 242 pounds. We don't know how much of a disadvantage Miocic faced when he walked into the cage 30 pounds lighter than Ngannou, but it probably played a part in it. This seems like it'd be a great fight that the UFC brass would love to put on.
One clear option would be the winner of the Heavyweight title unification bout between Ngannou and Gane. I think the UFC would likely rather put on a rematch between Ngannou and Lewis before they put on a rematch between Gane and Lewis who just fought for the Interim belt at UFC 265. One variable is the fact that Ngannou is on the last fight of his UFC deal and Dana White and Ngannou have been trading verbal blows to each other via the MMA media with White going as far as to say 'If you don't want to be with us, no problem.' A clear message to the undisputed Heavyweight Champion. I think the fans would love to see the rematch between Lewis and Ngannou.
A fight I'd like to see Lewis in is a fight with Rozenstruik. Rozenstruik is currently ranked sixth in the division and this is definitely a fight that would be in Lewis' wheelhouse of three round bouts. Rozenstruik has a record of 12-3 and his only losses were to Curtis Blaydes, Interim Champion Gane, and current Champion Ngannou. Needless to say this would be an interesting fight with Lewis' striking and Rozenstruik's striking being at the forefront of the bout.
Lewis is a fan favorite and he moves the Needle like no one else in the sport. He can Knockout just about anyone, and is just an overall great personality for the sport. He also shows that redemption is possible even when you think there's no way to turn your life around. We look forward to seeing who Lewis faces or Knocks out next.